Want to feel accomplished???? Plant a garden!! Seriously my black thumb is turning a tad green!! This morning I went to weed my garden and much to my excitement, I had green beans to be picked!!! Then looking around I noticed little green 'maters!! It's really fun to plant something and now to be able to enjoy it.
So here's my garden. It's a little crowded...but hey, I'm a beginner. :)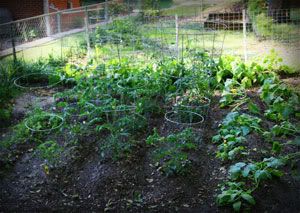 My little green maters!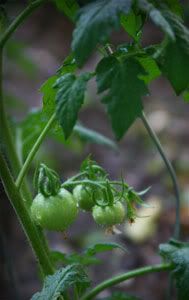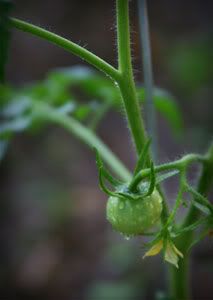 And my beans!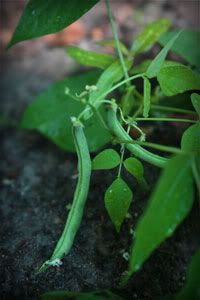 And this was the first pick! There's enough for the family for dinner tonight! YAY!